Details

Category: Narcissism 101
Published on Monday, 14 September 2009 18:00
Written by Kasey Ballard
Hits: 491
Let me just first point out, this is not a film review for the movie 'Twilight', this is just a piece of my mind.
Details

Category: Narcissism 101
Published on Sunday, 19 July 2009 14:00
Written by Kasey Ballard
Hits: 446
Much like the well marketed phrase from Apple "and there is an app for just about anything", I believe the well known networking site Facebook could follow suit for their large range of popular, time consuming and boredom reliving quizzes. What better way to pass the time then to find out such answers like:

"Which U.S. state do you belong in?"
"Which Greek Goddess are you?"
"How long would you survive in a horror film?"
Or "Which color best suits your personality?"

And then there are those quizzes I think that are imperative to belong on Facebook because well gosh, I really wanted to know:

"Which Hogwarts Man Would You Have Ended Up With?"
"Which Mt St Patric's College Year 12 (2009) girl are you?"
And of course my racially favourite "How Black are you?"

.... let me point out how much trouble I could find myself in if I ever created a quiz called "How White are you?". Although I do have some interesting questions that could be asked in it, I'd rather not face that controversial battle.

Instead I asked myself, what kind of questionnaire could I possible offer to the Facebook community, where does my knowledge lie, what expertise could I offer into the form of a fun and enjoyable quiz for the whole family? So without any further ado, I present to you, "Which one of Kasey's one night stands are you most commonly like?"

This quiz will become available to all users on Facebook in due time, and as I have a long grueling task of gathering data *ha!* it will be my mission to make this a greatly detailed questionnaire for the enjoyment of all. What I am offering as a special incentive to make this quiz more enjoyable is giving you, the reader the chance to take part in its production.

As you are aware, the quizzes out there ask several questions with many different responses, these responses co-inside with the obvious out comes available. So as I meet many of Brisbane's young and talented ladies, it is my goal to ask them questions so that I will be able to give to you, the readers a choice to see who you most likely represent. Oh and obviously seduce them, but that's the easy part. How do you get to be a part of this? The Questions! I am giving the general public the choice of choosing which questions I will have to ask these ladies. So let us make it interesting.

In real fact the harder the questions are I have to ask, the harder it will be for me to actually be seductive and witty. So go, let your minds plot and your imaginations run wild, then email me or leave the questions as comments here on this blog.

Happy Hunting.
Details

Category: Narcissism 101
Published on Tuesday, 21 April 2009 14:00
Written by Kasey Ballard
Hits: 481
In these harsh economic times people are always going to be trying their hardest to make a living, so one would be right in saying where there is a market, let's supply a product. If you can expand your business or progress your career, then do so! If that involves taking your clothes off to widen your target audience, then you've got my attention.

Recently The Courier Mail realised an article about the former Hi-5 pop star Kellie Crawford who has been ambushed by family and woman's groups all around Australia for appearing semi naked in popular men's magazine Ralph. If you haven't read the article I suggest you do so, that way you completely understand just where I am coming from. here!

I quite frankly enjoy watching people argue a point when they don't even have so much as a foot to stand on, it's almost as bad as name calling when you're 5 years old. Melinda Tankard Reist, this feminist, sorry I mean spokeswoman for Woman's Forum Australia is outraged as she thinks Crawford is abusing her position with tens of thousands of little girls looking up to her. Yes because I know when I have children, along with My Little Pony my daughter will receive her issue of Ralph, FHM and Sports Illustrated periodically.

Now of course I have jumped the gun, Reist isn't that stupid, she knows that no self respecting parent is going to let their influential children read such material. The concern is and I quote "The fact she's posed on a cover is particularly problematic because magazines like Ralph are on shop shelves at kiddy eye level.

"There is no escaping the message she is sending to little girls, that posing in a men's magazine in a soft-porn style is something to aspire to." Hmm now where do I begin on this tragic excuse for a rant! *sigh* Now Ms Reist, and I am going to assume 'Ms' because honestly what male in his right mind would want to listen to your bitter woes about the world over dinner.

You need to understand that Ralph isn't on shop shelves at kiddy eye level. Unless your child is one in a million and is quite happy to consume their vegetables they will be at the average Hi-5 fans height and won't stand eye to eye with this cover. Not only that, if I were a parent it would be the first thing I plan to do, walk my child into a newsagent and take them to the isle where Ralph is located, Next to People and Picture and say to them, ok kiddo, go wild! It wasn't too long ago parents were being targeted for the ways they raise their children, so now it's not bad enough targeting someone on the ways they raise their children, now you try to take away their civil liberties (okay so I might be a little farfetched).

Now to the bigger picture at hand, the message you think our children are receiving. I for one don't have kids so I might be out of line when arguing this point, but I wish I had a kid right now just so I could turn around to you, give you a figurative bitch slap, and then send you back to you cave!

As I thought it was a big known thing about children that their greatest influences need to be their parents, of course they will seek and find role models elsewhere but it is still our parent's job to guide them. Now for the crucial point, what is wrong with a woman exposing her body? How come becoming a supermodel or even an exotic dancer/performer is not something to aspire to? I don't want to result into picking out peoples flaws, in fact I am in a good mood today so I will admit I googled Ms Reist and she is actually attractive woman (kind of) although never smiling in any of the photos I saw online, gee makes me think, is there self confidence issues here Ms Reist? Curious how your rear would go up on stage? Well swing it this way and I will tip ya!

What all cranky old woman need to realise is there has always been and always will be a market for girls who want to flaunt it and to even show off more then others. Take Dita Von Teese for example, the famous performer known well for her "woman in a giant martini glass" routine dazzled the world and inspired millions of young woman to realise that they can take control, that they have their own sense of power over men!

So socially, majority of the world is already seeing the bigger picture, and as for the fat cats in suits, The Office of Liquor, Gaming and Racing provide businesses with what is known as an AEP (Adult Entertainment Permit) which kind of means its legal, sure even though its legal in your eyes it might not be moral, but who gives you the right to crucify a woman on her career choices. Stop being trivial, I mean who is being morally wrong now? So grow up!

Getting back to the main topic at hand, we understand now your all just whinging about nothing, so stop throwing your children into this as cannon fodder against your obvious outrage with society being able to accept change whilst your leaving your common principals decades behind!

I mean sure if you want to rant and rave about looking after the children, go right ahead, but whilst you're so hung up on doing so what are you kids getting up to?
Details

Category: Narcissism 101
Published on Friday, 08 May 2009 14:00
Written by Kasey Ballard
Hits: 386
Today marks the grand opening of Apple's first outlet store in Queensland, something I wouldn't have actually known about if it wasn't for my brother Luke. You see everyone likes free stuff right? Well today for the opening, the first 1000 people through the door will receive a limited edition Apple t-shirt. Please, don't be offended if I find the whole event blasé, but I am not an Apple Fan nor do I like getting up before midday!

We discussed at what time I should get there, the store officially opened at 9am so Luke thought getting there slightly before if not right on the dot should be fine. I mean how many Apple geeks could honestly live around the Gold Coast?

So whilst having breakfast and getting ready I receive a phone call from our other brother Jordan, apparently Luke asked the same thing of him, if I knew he'd be there I probably would have slept in. Jordan was ringing to ask if I was still coming down. He'd been there since 7 and lucky for that I guess, apparently the person who was first in line had been there since 9pm the night before. Who would have known?

As I arrive I come to find a line of people stretching from the store to somewhere around the corner, I start walking back and forth trying to find Jordan, for something so simple the line was crazy. Everywhere I look I see people sporting comical shirts that only those with a high enough IQ and a tolerance for a MAC operating system would get. To me I saw middle aged men who needed permission from their mothers to come down. I honestly felt like I had the only functioning male organ in the entire center (by functioning I meant that I use mine).

I start to get closer and closer to the store when all of a sudden I see Jordan, lucky he wasn't too far away from the front of the line, I mean compared to the poor shmucks arriving now, how long would people be willing to wait for a t-shirt!! With 10 mins left before the store doors open all the staff (roughly 20 of them) decide to come out and in a single file run up one side of the cue to the end and then back down the other side, all the while high fiving the eager fans. Gee whiz, get your excitement out, not! Let me get back to the fact that there were yes, 20 people roughly going to be working on this first day. A store no bigger then a phone shop where you'd find 4 people at max working… I didn't know who was keener, the geeks doing the all nighters, or the employees.

Here I was still surprised not to see a storm trooper, or spock in the line.

As the staff finally complete their round trip, you get a sense as to how far back the end of the line actually reaches, reason being, one of the staff has collapsed and is lying on the floor of the centre! Now I didn't see if they tripped, or fainted with sheer excitement, all I know is this is perfect evidence that geeks cannot participate in physical exercise. So as 9 o'clock arrives, the doors open and the crowds start walking trough, security is doing their part to hold back youths trying to jump cue! Why jump the cue? It's only a shirt! As I find myself entering the front of the store, more than ¾ of the staff have formed a tunnel and are cheering as customers walk through. And the last small minority is left to serve the hundreds of customers they have in the store! *smirk* thank god I no longer work in retail.

I get home away from all the commotion and all the excitement and I go to look at the shirt, I remember the rather flamboyant and camp employee saying its one size fits all! He was right, X(geeky)L being the desired choice by Apple, and by the looks of the fans in line, not a bad choice at that! They sure do know how to cater for their fans don't they!
Details

Category: Narcissism 101
Published on Sunday, 19 April 2009 14:00
Written by Kasey Ballard
Hits: 519
There is that old cliche in cartoons where there is a really big button and they characters are told not to push it! And what do they do? Yeah you guessed it, they push it. I can relate so well to this concept of being told not to do something and then fight the inner voices telling me why not? Let's watch what happens.

Perfect example is this very moment right now! I am sitting at my tafe learning hub (or to those less educated people the library) don't ask me why they went all fancy with its new title, I don't care honestly.

Now ever since high school I've always been one to push the boundaries. In year 10 some friends of mine and I found away to get into a teachers account, after logging in under their name we were able to retrieve some pretty cool stuff, like every students ID photo and other interesting bits and pieces! We then also found ways to store computer games onto the computer not the system and not have your account being watched constantly scanned through for prohibited files by that creepy admin bloke in the science bloke.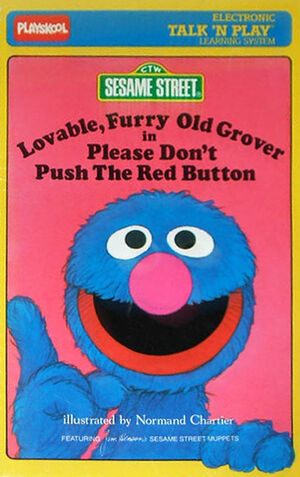 It was the thrill of doing something I wasn't suppose to just to prove I can and because I've been told not to. Whilst I was in the army the computer systems there had similar parameters which restricted its workers once again from enjoying a bit of down time! Whilst in Iraq they disabled all forms instant messenger for some stupid reason, thank you (web) messenger for picking up the ball on that one!

Now I am studying at the Brisbane Institute of Tafe I have found there computers to be heavily blocked from allowing the use of social networking sites like Facebook and Myspace. Or even been able to enjoy a few comical flicks on Youtube! Now reasonably this is why I come to tafe several hours before class, to get away from such distractions.

Unfortunately due to my primal instincts the man is telling me no and I'm saying "damn the man". Thank goodness Snarkhunters has not yet been blocked, but I'm sure it is only a matter of time! So for now instead of doing what work is needed to be done, I will continue in my efforts to figuratively push that big red button…